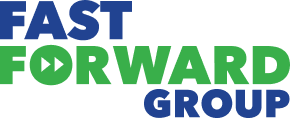 Extraordinary success starts here!
With Fast Forward Membership, you get:
On-demand videos of our psychology-backed Power Principles to help you achieve success and happiness in your whole life.
Monthly group coaching sessions with a Fast Forward master coach.
Accountability and peer coaching with a Fast Forward Buddy.
The support of a community of like-minded people with similar aspirations and challenges.
Access to exclusive quarterly Fast Forward events.
To get the most out of Membership, we recommend setting aside up to 3 hours per month: 1 hour of site time, 1 hour coaching call and 1 hour buddy time.
Fast Forward Testimonials:
Fast Forward transformed the direction of my personal and professional life. I realized that my destiny was not controlled by others, that I could have a hand in this thing called life. And that I could enjoy the journey along the way.
Fast Forward has been one of the most transformational experiences of my life. I'm focused on the things and people that matter the most to me. My time is much better spent and the quality of my relationships is much more authentic.
If not for registering and taking this program, I would likely be actively looking for different career options. It was like a lifeline was thrown to me as I was forgetting about all the accomplishments and success I've had.